Shopping Cart
Your Cart is Empty
Thank you for your business!
You should be receiving an order confirmation from Paypal shortly.
Exit Shopping Cart


We also Specialize in Custom-Made Videos from one minute up to thirty minutes, for any Occasion, Event, or Situation.
Give a gift that keeps on giving; the Personalized Creative Custom-Made Video is a video that features your pictures, video clips, GIF images, and tons of other creative objects.
It's similar to our Bio-Scrapbook, but instead of it being more like a memoir, this one is to celebrate you and your love one's Special Occasion, Event, or just a Situation.
Contact us for a quote; here is one sample below of Queen Voice 15th Anniversary.
There are other custom-made videos here on our website and our social media.
We Offer a Diverse One-Stop Catering Writing Service with Expertise in Writing Personalized Poetry and Other Creative Writing.
Our Services Caters to Those Who Prefer the Purity of Saying Words from the Heart, Through All Occasions, Events, and Situations, Regardless of Big or Small, We Write It All. Through Happy and Challenging Times We Will Help You Come Up With A Touchy Poetic Rhyme.
We Take your Everyday Words and Turn Them Into Beautiful Deep Heart-Felt Poetry.
Do You Have A Special Occasion or Event Coming Up?
Do You Have A Situation That Needs Addressing Before It Erupts?
We Transform Your Feelings Into Poetry With The Words You Want To Say, Making It An Indispensable Gift By Placing It On A Custom Product.
Give A Gift That Keeps On Giving.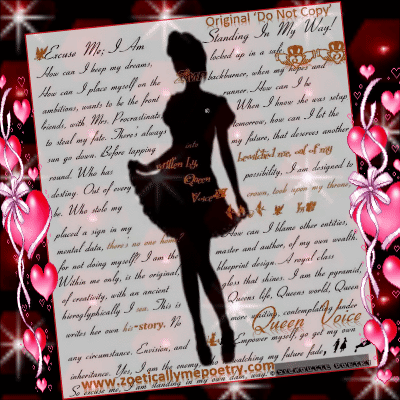 We Write Personalize Poetry or Creative Writings On Any Topic, Especially The Ones You Make-Up, And Place It On A Custom Product.
Starting at.15 cents a word and up.
Custom Products Start at $15.00 and up.
There are no set prices for Personalize Custom Products, as Each Clients Product Differs. Send A Request For Best Guaranteed Quote.
The Custom Products That We Offer Are:
Everyday T-Shirt And Premium T-Shirt, For Women, Men, And Kids, Custom Mug, Coasters, Pillow, Mouse Pad, Puzzle, Fleece Blanket, Book Mark, Wall Calendar, Desk Calendar, Magenta Calendar, Tote, Hat, Invitations for All Occasions, Stationary, And More.
Don't See A Product On Our List, Contact Us, To See If We Can Assist.
Looking For Something A Little More Impersonal?
Visit "Queens Fashion Emporium" And Choose Over Hundreds Of Products.
Your Personalized Poem Or Creative Writing Can Be:
Personal, Spiritual, Symbolic, Or Historical
Seductive, Intrusive, Erotic, Or Elusive
Pensive, Effusive, Jovial, Or Aggressive
Simple, Romantic, Humorous, Or Dramatic
Theosophical, Methodical, Metaphorical, Or Diabolical
Hieroglyphics, Scientific, Optimistic, Or Artistic
Motivational, Educational, Illustrational, Or Inspirational
Choose A Decorative, Silhouette, or Exotic Layout From Our Photo Gallery, And A Custom Product. Fonts Are Available In Photo Gallery.
Contact Us With Your Occasion, Event, or Situation.
In so many words, tell us what you would like to say. Pick a Title for your Poem. Pick the Decorative Layout and Font you would like to use by visiting our Photo Gallery.
Within 24 Hours We Will Contact You.
Let's face it; we live in a world where Occasions, Events, and Situations Happen Daily.
Certain situations in life can be a happy moment, or not so happy moment.
To grab something Impersonal for the moment, such as a Greeting Card can do the trick, however, what happens when you need something a little more personal, and perhaps more deep and meaningful.
Greeting cards can speak around what you want to say, or maybe even hit it almost head-on, but wouldn't it be nice to say it your way, in your words Poetically, or As Is. Try Something New; We Have A Poem Waiting Just For You.
Our Personalized Service is Designed Exclusively for those who Prefer using their Own Words. And Want Total Control over how Their Words are Conveyed; and or Product is Displayed.
Even If You're Getting Ready To Pop The Everlasting, 'Big Question' WILL YOU MARRY ME? We Can Help Put Together an Unforgettable Moment, That Will Last A Lifetime.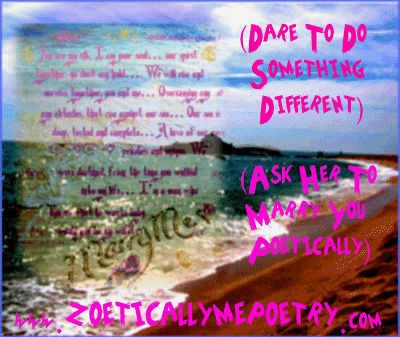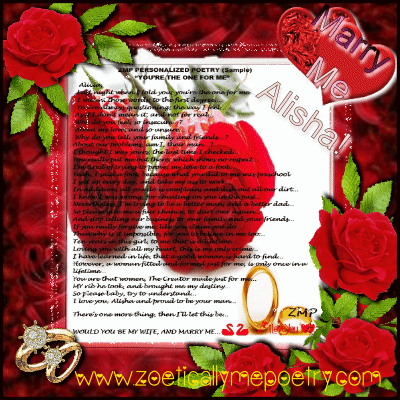 We Write Poetry and Creative Writings On Decorative Layouts, For Other Countries In Many Languages World-Wide. Contact Us To Learn More.
CONTACT US TO LEARN MORE, AND TO RECEIVE A FREE CONSULTATION, AND QUOTE.
IF YOU'RE READY TO GET STARTED, UTILIZE THIS FORM IN WRITTEN DETAILS FOR YOUR OCCASION, EVENT, OR SITUATION.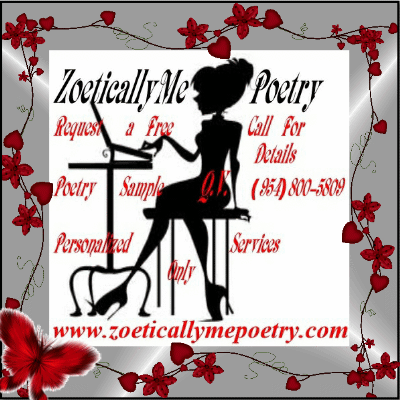 Send Us Your Words For Any Occasion, Event, Or Situation, The Decorative Layout Product Number and Font, And The Custom Product Of Your Choice.
When Your Product Is Ready, You Will Receive A PDF Copy, At Which Time You Can Approve It.
/